James' Story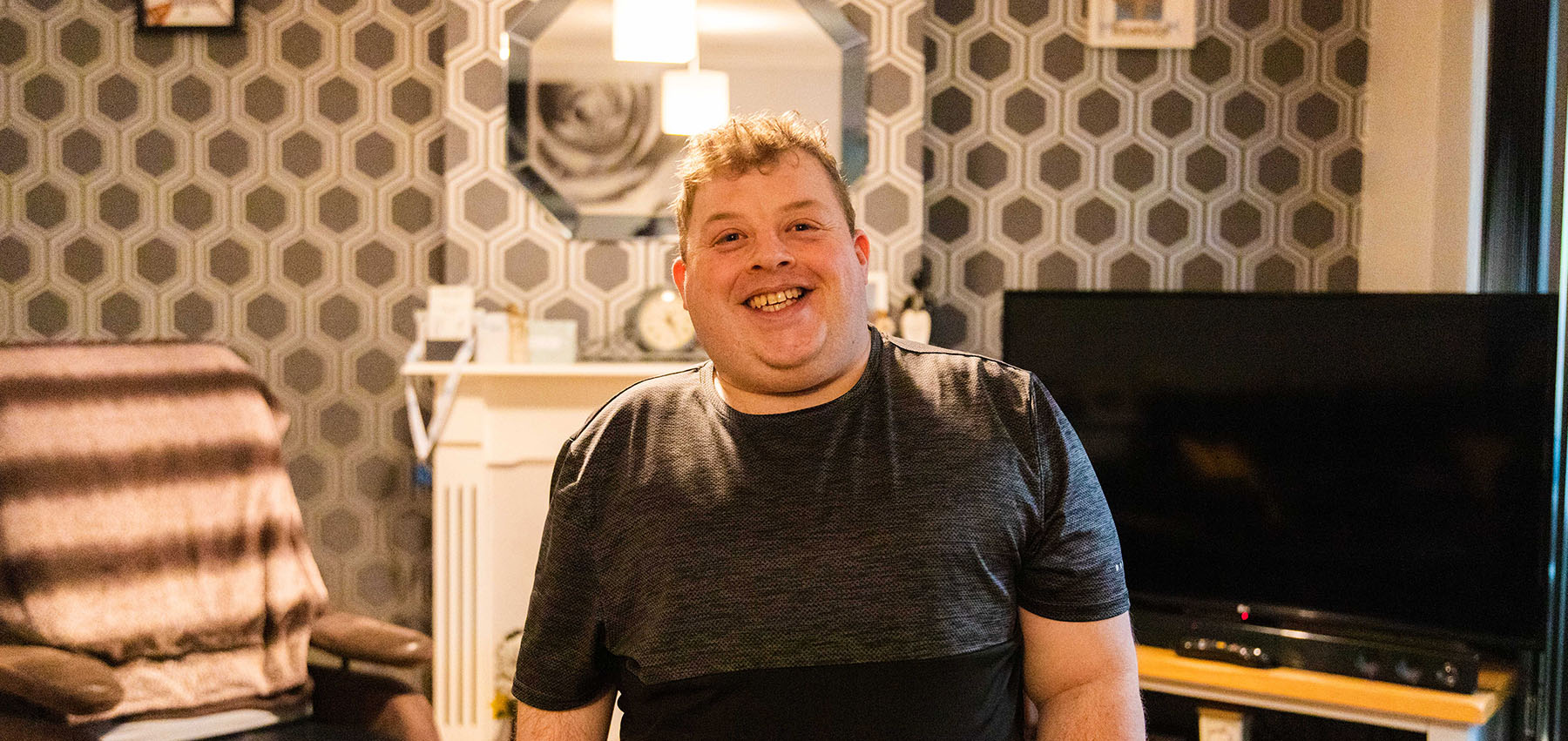 Meet James
James had to get creative when it comes to being active, and finding activities catered to his needs and health.
James had to get a little bit creative when it comes to being active as his disability means he needs specific activities in order to move safely. Indeed, walks on the beach seem like a great idea, but he sometimes struggles to get through them comfortably. Home workouts were an easy way to have this control, which he does with his Mum. These regular activities keep him moving and having a laugh at the same time all from the comfort of his living room.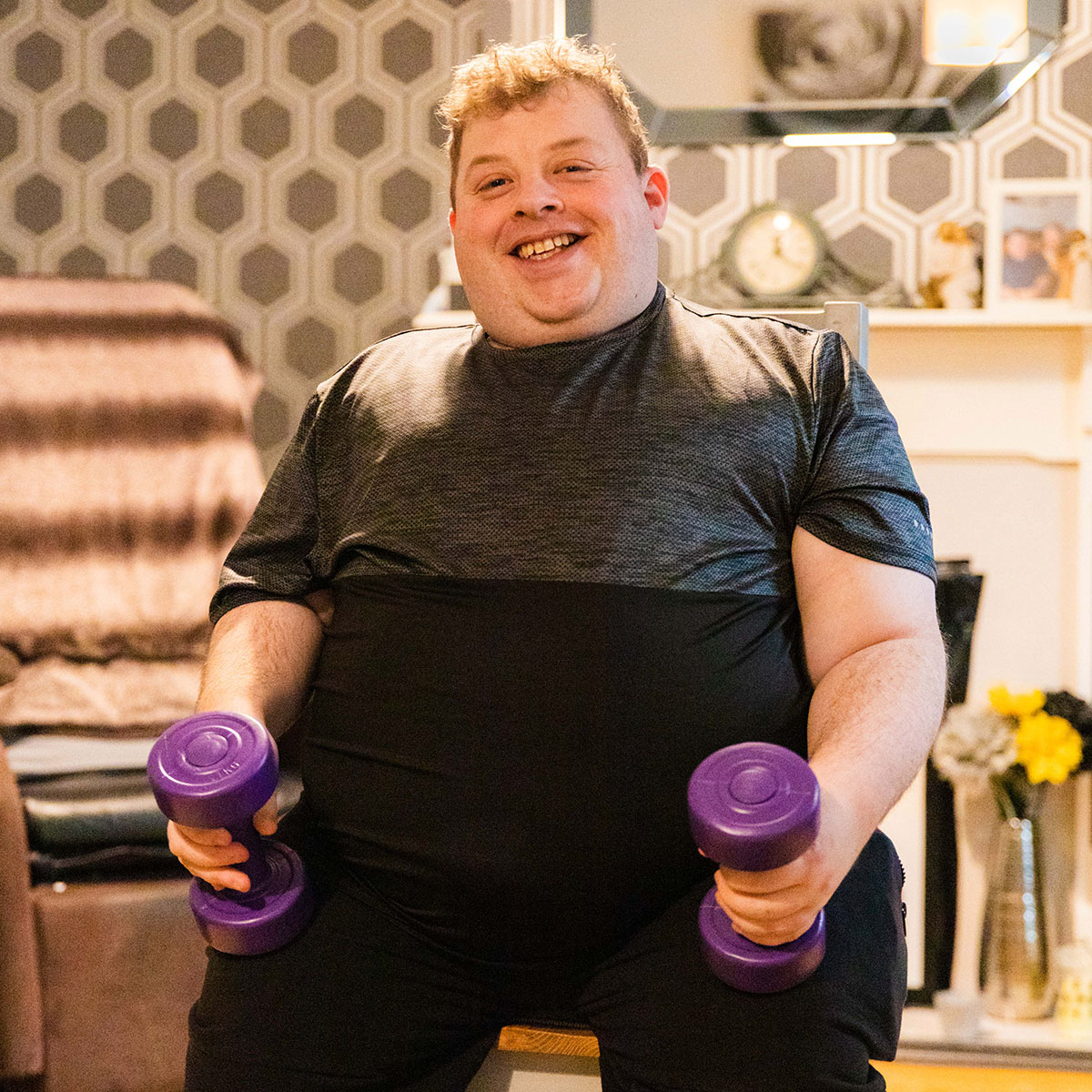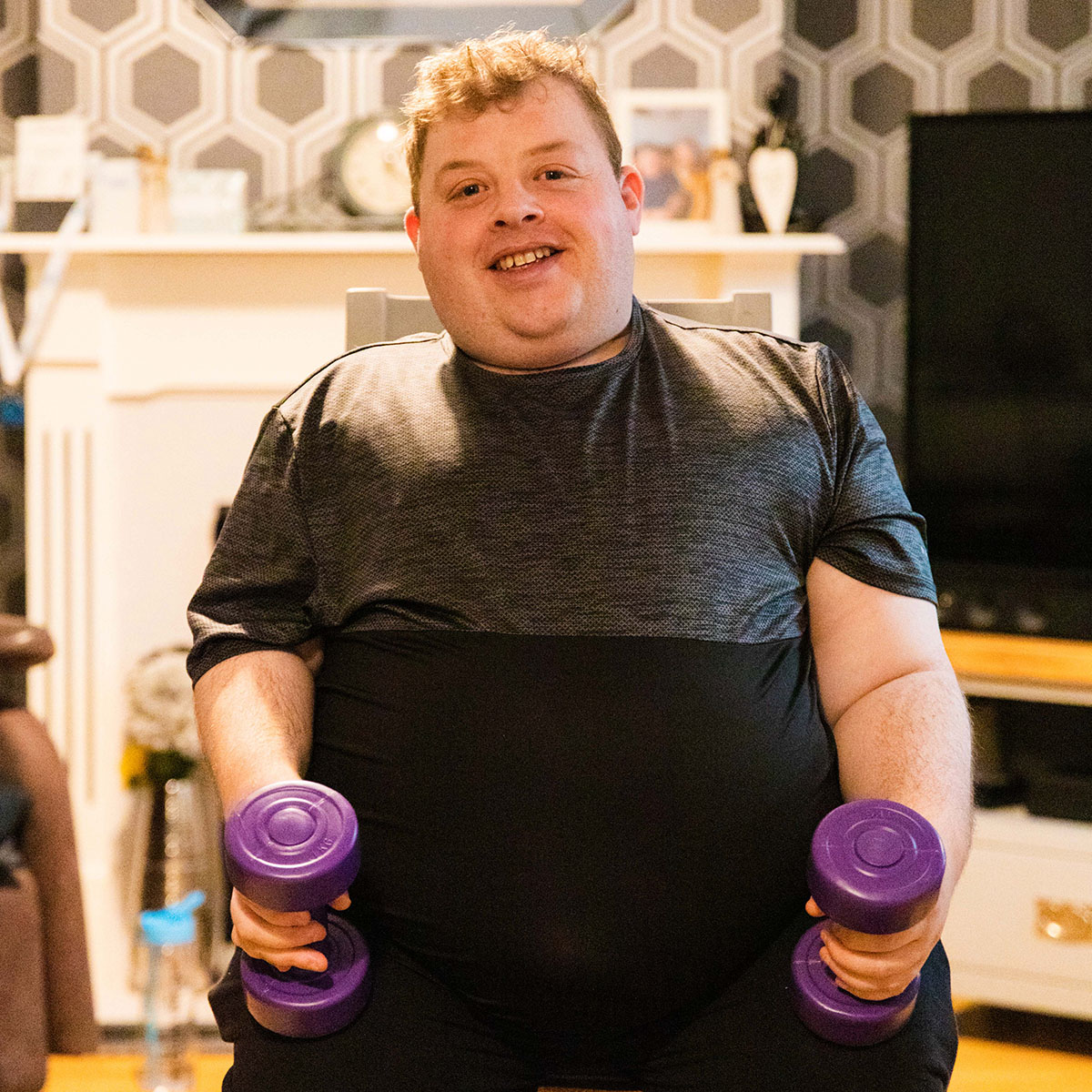 James has sessions with his physio who gives him homework to keep moving. During the Lockdown, he decided he wanted to change things up, and go one level further, creating his own weights from plastic bottles, an easy and cost-friendly way to bring more fun to his weekly exercises. Now he's got his own weights so can keep progressing on his own. James also loves swimming and wants to try new activities that are suitable for his needs so he can't wait to find a new club on the Make Your Move website.
Join James. Find Your Move.